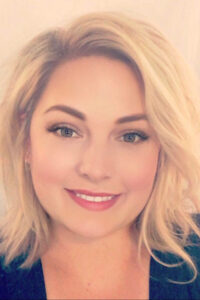 Sarah Rayburn, MPA


President
Sarah Rayburn, MPA, is the Director of Finance at It's Time Texas, a statewide nonprofit focused on building healthier communities. She received her Bachelor of Science Degree from the University of Texas at Austin and her Masters in Public Administration at The Trachtenberg School of Public Policy and Public Administration at George Washington University. Sarah has spent her career in various finance and operations positions for a number of non-profit organizations. She has expertise in strategic planning, operations management, public and nonprofit finance, grants management, and human resources. Sarah has served in consulting capacities for a number of organizations, and enjoys spending her free time volunteering with youth organizations across Austin.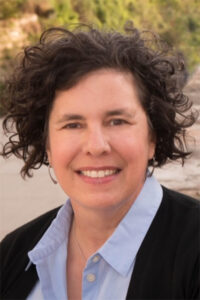 Caroline Nelson, J.D.


Vice President
Caroline Nelson's 29-year career as an attorney and educator developed in tandem with personal experience raising a son with a disability and his sisters.  She began as a high school teacher, found her way from the classroom to law practice, learned special education as a mom, and
circled back to public school as a special education Family Liaison and Transition Specialist.  There, she focused on neutral dispute resolution, post-secondary planning and community outreach.
She is the founder of MiddleWayLaw, a private law and mediation practice designed to help parents of kids with special needs and their school teams engage in collaborative dispute resolution and person-centered strategic futures planning.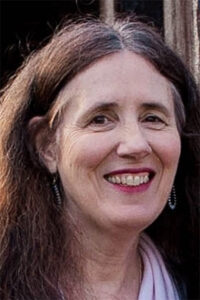 Billie-Jean Taylor Holcomb, CPA


Treasurer
Billie-Jean Taylor Holcomb, CPA is an accountant with the firm of Charles T. Holcomb, CPA, PC, licensed in 2008.  She received her Bachelor of Science Degree from the University of Texas at Austin, attended the McCombs School of Business, the Texas School of Trust Banking, and received her Professional Accounting Certificate from Austin Community College. BJ enjoyed working as a teacher in Austin ISD before becoming Vice President and Trust officer at Chase Bank (formerly Texas Commerce Bank and Capital National Bank), administering Personal Trusts and Estates. Additionally, BJ has served as Dependent Administrator in several cases in Travis and Bastrop Counties while also serving in a position as a CPA at her current firm. BJ has served on as an officer and member on numerous boards around the area and has a heart for helping the Austin community.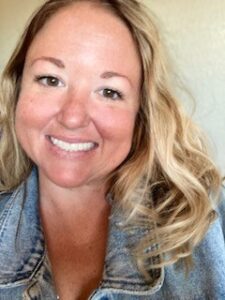 Billie Jo King


Secretary
Billie Jo King currently serves as the IDD Program Coordinator for Caldwell and Guadalupe Counties, connecting families of adults who experience Intellectual Developmental Disabilities, Autism or Down syndrome with services and programs in their community at Bluebonnet Trails Community Services. Billie Jo has more than 14 years of experience working within this population of all ages. Billie Jo served as Jill's House Camp Texas Supervisor for 4 years, an Austin-area yearlong respite camp for children 6-17. She was an Intense Skills Trainer for one the first IDD Crisis Teams to serve families and caregivers in home with intense behavior training programs and ABA therapies. She has served as Alaska's Special Olympics Volunteer Coordinator and Arc of Anchorage's Rec Center's Team Leader.
Billie Jo has extensive of experience and shows an amazing amount of compassion and joy working with individuals who experience unique abilities. She is dedicated to educating and integrating our individuals within the community.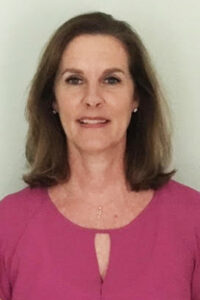 Nicole Cagle
Nicole Cagle is the mom of a teenage daughter with autism. She brings experience from a parent's perspective. Nicole has expertise navigating a variety of therapies, including several years of ABA. She brings first hand knowledge of raising a child with autism and the joys and challenges of every day life advocating for a child who cannot express herself or communicate her needs adequately. Nicole also brings experience guiding her daughter through special education in the public school system and knowledge of the ARD process.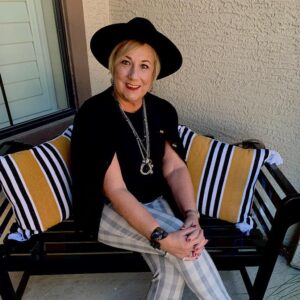 Lori Presti
Originally from Youngstown, NY just outside of Niagara Falls, Lori and her husband Joe followed their son's move to Austin in 2015 after retiring from the New York Power Authority's Niagara Power Project.
During her 25 year career with NYPA, Lori worked in Public Relations and Procurement.  She coordinated the company's annual 2 day "Wildlife Festival" which attracted over 20,000 visitors to the event.  Promoting the event included print and news media appearances.
Enjoying decorating and entertaining, she and her sister decorated various homes for many years for the Lewiston Tour of Homes during the Christmas holidays and Tour of Kitchens in the summer.  That led to the creation of interior design business "Sterling Decor" that she now operates in Austin decorating homes during the holiday season.
Her community activities include Historic Lewiston Jazz Festival Board Member, Niagara Power Employees Athletic Association Board Member, Niagara University Theatre Board Member and Niagara Falls Memorial Medical Center Fundraising Committee, and volunteered for Austin Pets Alive.  For the past year she has been an integral part in promoting "Independent Identity" by volunteering her time and sharing her experience in public and media relations.
Lori and Joe enjoy the live music and food scene in Austin, boating on Lake Travis and spending time with their sons Graig and Derek cheering on their beloved Buffalo Bills!  On March 2 they joyfully welcomed their first grandchild, baby Brooks Berman Presti, son of Derek and Brittany.